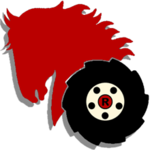 ---
Similar Content

By

Noremakcw

Trying to design and 3D print the front emblem. Below is my model. Any body who want to try out 3D modeling and 3D printing, I'm using Onshape (this file is public so you should be able to find it) and an ender 3 v2 printer. 
 



By

1967-1257

I inherited a wheel horse and have always loved them. It's a 1967 1257 with a 12 hp Kohler. Few questions. If I find a 10 or 14, will all my external parts fit ? I almost put a Chinese motor on but really dont want to modify stuff. I know I have the big oil pan. Anything else I should know? I'm trying to find a good used motor but it's being a little tough. I'm in Nampa Idaho so we don't have a lot of wheel horses over here. If I ever drive out to the east coast or Midwest I'm bringing me back lawn mowers!


By

koalassquad

I just picked this up at an auction, I know its some type of suburban, but have no clue on the model. It has a small Tecumseh on it





By

Denis L Goulet

hi I am a newbie to wheelhorse tractor,i bought a 1994,520,20 hp,wheelhorse tractor with mower and snowblower,a few days ago I back in garage to put cab,blower and tires and chains on it to prepare for winter.started it up on first turn, considering it was sitting at sellers house about 6 months, everything was fine , backed it up in garage ,worked on it a few days. When came time to leave the garage, started it up it would go only backwards,  it would not go in neutral or forward. I put it back up on the jack, wheels turn free opposite sides front or back when stopped. Shifter stuck in reverse when stopped as well, how do I free it up and where is the shifter assembly located, please help thanks.