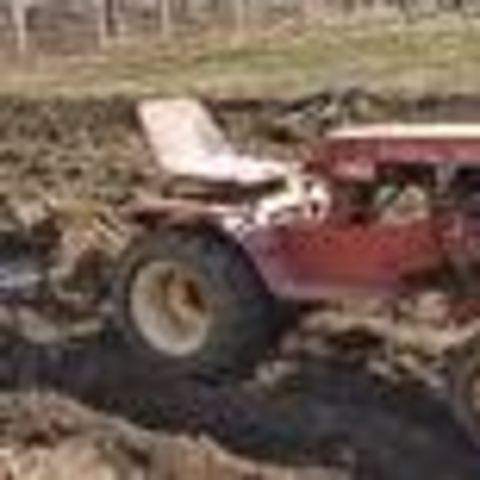 C-120 PTO Clutch Re-line / Re-build
By Portuguese Farmer, in Tractors

---
Similar Content

By

nylyon-(Admin)

Looking for a PTO for my 310.  Would like the complete assembly, but at very least I need the inner clutch plate, and outer PTO bearing. 


By

BMW1

What direction does the front PTO Pulley turn on a wheel horse D180 with a Kohler K482 as you face the front of the tractor?
 
I want to get a hydraulic pump for a Johnson 10 loader I will be mounting to tractor and want to make sure I get a pump that rotates the correct direction.
 
 
 


By

JasonMc

Hi guys, I purchased my firs WH - a 1976 C-120 Automatic. I have a steep hill on my property and before I go down the hill, I want to understand how my braking system works. I'm aware that this year/model didn't include disc brakes, so is the breaking purely hydraulic Via transmission and controlled by the speed lever? Has anyone encountered issues with this? Is it safe to use on a steep hill? Any input is greatly appreciated. Thanks!

Jason


By

RJ Hamner

Its been a while since I was able to work on my 416-8 rebuilt and right now the few brain cells are having a tough time.
I am in the process of putting the wiring harness back in and the problem is the clutch safety switch.
The arm with the idler wheel that engages the switch is over ridding the switch arm.
I had tried adjusting the rod from the peddle to the arm but no matter my adjustment I still have the problem
I am kinda at my wits end on this one.
Any help will be greatly appreciated
Bob




By

John A

The clutch spring  on my 308-8 broke, so the tractor stopped dead.   It was easy to see the broken red spring,  after I removed the right rear wheel.   I  was able to order a replacement spring which I replaced today.  Problem now there is too much slack on the drive belt.  The tractor will move, but barely as if the drive belt is not tight and slipping.  It seems that the clutch pulley isn't applying enough force against the belt.  I have  tried adjusting the clutch rod but that doesn't seem to make a difference.  It only changes the position of the clutch pedal .  I don't see any other adjustment option to put more pressure on the drive belt.  The belt is old, but seems acceptable.  Before the clutch spring, broke, the tractor would jump out in any gear.  No slippage.