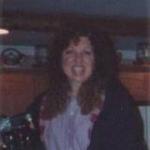 ---
Similar Content

By

koalassquad

I just recently bought a commando 8 frame at auction along with a 1054 with a hard cab. I was wondering, what's a commando 8 frame worth? You'd be surprised what I payed for it.



By

grnlark

For a few years I've been on the hunt for a nice Snowco trailer. In CT they seem to be few and far between. I've looked at a handful all of which were more rotted than I wanted to get involved with. My patience and persistence finally paid off. I picked up this super solid model 954 yesterday. It's missing the original air dam but is otherwise complete. I was told that the rarest of the Snowcos were the Allis Chalmers version, which were yellow. Unfortunately, the ID tag on mine is missing, but based on the underneath it seems pretty clear that the original color was Allis yellow. Who else has a Snowco? Let's see some pics. 




Original brochure 




This was the only Craigslist pic and it was listed just as "Trailer". I immediately knew from the tongue that it was a Snowco. Pure luck. 



By

powerrepair2016

Hello, first off please forgive me if I have made an error in going about this on your forum. 
 
I have several wheel horse parts that are brand new original oem replacement parts for a 1974 c120 (I think) I don't know anything about them. I was curious what there value is, i cant find them anywhere and when i do it just says discontinued.
 
Here are the parts I'm currently curious about 
 
Tire rod assembly - part # 111412 
Assembly clutch bar part # 103227
Taillight base part # 105202
 
I also have a part that just has a hand written tag on it, says  "deck list for 48" 42" wheel horse" it appears to be a part that holds the blade deck up. 
 
Any input is appreciated.