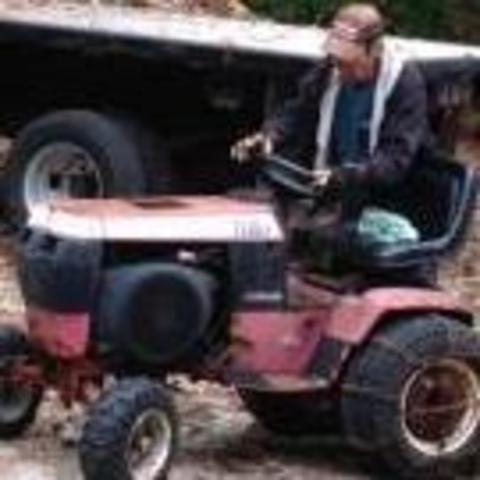 ---
Similar Content

By

davem1111

This started out as mostly a "can we do it?" project, but I believe that some of you here might be interested in buying some of these.  My daughter's boyfriend is an engineering student and has a 3-D printer.  He modeled the bezel shape, and we did a few test runs which I tried out on several tractors here.  These are NOT NOS, but I bought a pair of those a while back for $40 plus shipping and was not happy about spending that much. And, I like this new plastic quality better.  I think the NOS bezels were so old they had warped some anyway.  The texture is "line-y" or striated, but they could probably be sanded and painted with a good plastic paint to look more like the originals. But personally, I don't care.  Maybe the show-tractor purists do, but that's okay - don't buy them if you want perfection.
 
The only challenge so far has been that most used hoods have bumped into a tree, fence post, or something over the years and are not in perfect shape.  These bezels fit my tractors pretty well, but I was told by someone I sent a sample to that they were a bit of a loose fit on a NOS hood.  But that's okay too.  If you have an unblemished hood, give me the exact Width/Height measurements of your headlight holes, and we can adjust the size of the bezel for a tighter fit if necessary.
 
I'm looking to get $25 per pair, plus shipping (USPS Priority is about $9.50).  Discount on multiple pairs, and I should be able to ship at least 5 pairs in one box if you want a bunch.  Also, these could be done in just about any color by request. The first tests were in white and silver, since that was what was handy at the time. All later ones already made are in black. This is PLA material, not ABS, which is more brittle. In my opinion, these are probably more durable than the originals, but that's just a feeling.  I have several pairs available, but as soon as those are sold there will be at least a few days lead time before I can get more made and shipped.
 
IMG_0714(1).jpg
964 kb · Done
 




By

Nuzmuz

Just wanted to show a modification I did to my 1990 310-8. I recently picked up a 36" tiller for my horse and I tried it out on my new garden area. After hitting a rock, it knocked one of the axle brackets open dropping the right side of the tiller. On a manual I viewed, it had clevis pins to hold the lever in, but my bracket did not have them. I drilled a 1/4" hole through on each lever and mounted a 1/4" clevis pin and hairpin cotter to reinforce the lever. I read on another post to just tighten the bolts on the levers, but I think this will work a little better. Hope this helps someone!





By

608KEB

I bought a 1999 312-8 for my Dad. He put a new battery in about a month ago. The battery has went dead twice since.  He has only started the tractor  3-4 times during this period. I'm looking for some suggestions  as where to start looking  for the battery draining  culprit. 


By

RedWheelz

Will a 36" side discharge deck off a C-121 fit the 300 series tractors?
 


By

halseyn

Just thought I'd post my new (used) 2000 314-8 I found at a local dealer, only has 215 hours, with a 42" RD deck in excellent shape. This makes the 5th one for my herd.  Looking forward to mowing next year with this instead of my SK 482.