Well it's a while sense I built any of these hitches and I have had a steady flow of PM's from you guys wanting some more hitches. I have been very busy this last year as my parents have been going through a lot, Spending half of my free time over there helping them out and know I have to move my brother and his family over to my parents so he can help take care of them.
So Tom and I will be doing another build of our hitches. The price has gone up as our cost has gone up for the steel. There will be two different hitches for the main product this time. first will be the good old sturdy classic and the second will be a shorter version that will be able to fit a tiller with leaving the hitch on. I have had a lot of you asking for this and I think I can do it for just a little extra in the cost of the hitch. I will drill a new hole for the pin close to the flared end of the receiver, and cut the other end off so it can be mounted up tighter to the rear axle. I will test this hitch as I do have a tiller know and I can check the fit after the first one is built. I did missplace the dimensions for the for the XI hitch I built for Burrly1 and Shallowwatersailer. I have access to a 520xi at my local dealer that I have been keeping a eye on and will get the dimensions that I need this weekend. The paint will unfortunately be changed to Regal Red as my favorite Valspar Restoration series paint is no longer available. I hope it drys good before shipping as I don't want packing materiel sticking to it while they are on the way to you.The old paint took 2-3 days and the new says 24hours but we will see. I am also doing a custom hitch for are friend in Australia. He wants one for his 520 with a loader.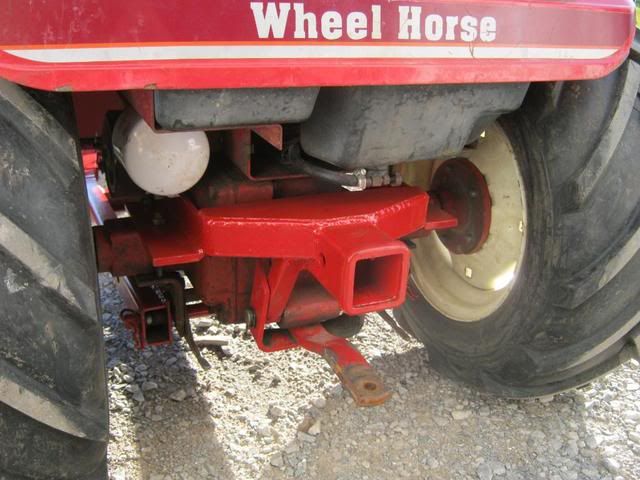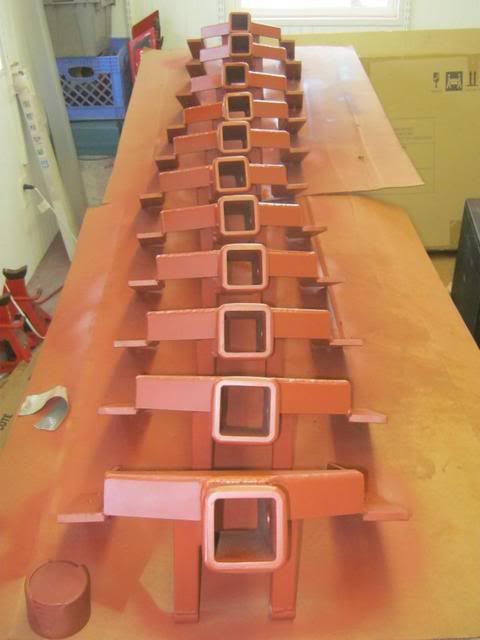 the difference between the standard and the XI
and a custom hitch that was built
I only have Saturdays to work on these as I have my daughter Gabby every day know as I don't want My parents Driving to pick here up any more. So It may take tell the end of the month for these to get built. I will do my best to get them done as fast as possible.
Remember that these are built to order, I require 50% down to build you a hitch, and the other 50% when its ready to ship. I use USPS to ship these and only ship on Sat. I will give you a shipping quote when you give me a address, and delivery conformation and a tracking # will be given to you when its shipped. I have 40+ hitches built and sold and have lots of compliments so far and I thank you guys for liking my hitches. The new prices are :
1 regular hitch $120 + shipping
2 short hitch for tiller $130 + Shipping
3 XI hitch $130 + shipping
4 custom hitch to your dimensions $120 - $140 + shipping depending on what you need and cost of materials.
extra plates and bolts $10 To mount hitch to tractor if you don't have a rear plow-tiller mount.
Any questions you can PM me or post here.
If you want one I do like to talk to you in person on the phone as I like to make sure you are happy with what your getting. Thank you for looking an