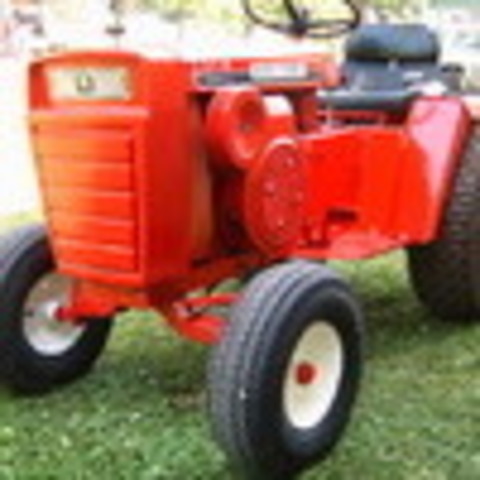 ---
Similar Content

By

Crazy Old Red Horse

Barn find 1975 D180. 608 original hours. Tractor and 48" belly mower look to be still in their original paint. Rear 60" finish mower looks like it has had one coat of new paint added at some point. Open to trades. Please email me with any questions or for additional photos. 35 miles north of Pittsbugh.




By

wh315-8

Grandpa wouldn't line up in right way.  Stubborn. Nice day today, got some of my herd out. 315-8 w/42" deck to mow. D200 to disc w/tandem disc. 520H w/36" tiller. And RJ59 with 36" Parker Sweeper. These horses done me well today.




By

SpindleyEbersol

I repowered my D200 last winter.  I got the for/rev handle on wrong.  It'll just drift and has no resistance if you're operating it.  I would like to put a fiber washer in the linkage somewhere.  Any ideas.  These are just some pics of the repower.  






By

DarrellF

Guess since I broke the hub and found that bad axle keyway I'm going to pull the rear and rebuild it
might as well, cause I need to replace the axle. This way I get a good look inside and inspect everything.
Also change the bull gear bolts to mark 8, seals, bearings, whatever it needs.
1: looks like I'll need to make a new gasket
2: Axle seals
3: Bull gear bolts and nuts 5/16 mark 8 
4: O-rings 
5: and Anything else as I inspect
6: Not sure what torque specs are but I'm sure someone will know.
This way she will be tip top and painted.
I will post pics as I go not sure when I'll start but I need her fixed.
 
 
 
 


By

BMW1

We added dye to the oil on a D200 to find an oil leak and discovered the leak seem to be coming from the bottom of the governor.  We recently purchased this tractor so I do not know the history of it.
After removing the governor we found what looks like a casting flaw.  Not sure what else it could be. 
One picture shows the dye and the other the casting flaw?
 
Any ideas what it is and best way to fix?