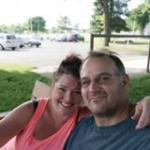 ---
Similar Content

By

t_furl43

I'm shopping around for a loader hopefully someone here can help me located in Lancaster,PA


By

Admcrlsn

I'd be interested in buying a front end loader for my 520h. I've started building one, but it's realistically going to take quite some time to finish.


By

PWL216

Howdy. I recently purchased a non-running 1277 with a Johnson 10 Loader from a fellow RS member. I bought it for the loader - to put on my C121, then I figured I'd just get rid of the 1277. Now I'm wondering if I should try and get it running and leave the loader on it. The motor turns by hand. I've tinkered with motors but never much more than the basics. The battery that's in it is labeled 2017, so it probably was in use then.  What's the easiest option, swap the loader or try and get it running? What would you do? Thanks!




By

OHLB

Newbie here. 310-8 won't start. Battery is dated 10/19. Did crank a couple times but started losing ummph. Should I replace it or attempt to charge it? Can't tell if the battery is frozen. Never knew until today that batteries could freeze and that it's dangerous to charge a frozen battery. It's been single digits with wind chill the last couple weeks here. 


By

nylyon-(Admin)

Looking for a PTO for my 310.  Would like the complete assembly, but at very least I need the inner clutch plate, and outer PTO bearing.