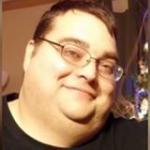 Carb trouble
By lincman, in Engines

---
Similar Content

By

DVail2000

Ok, So I am seeing that most of you are leaning towards the ONAN engines being crap.  That said, I have 2 416's  # 1 is a -8 and # 2 is a -H.  Both have the -216 in them.  i was thinking of rebuilding the engine from the 416-H, but I am also considering changing the engine out with a different type.  What are the recomendations? I am seeing Koler, what else will fit?
 
 
Thanks
 
Dave.


By

Vaughan32850

New to this forum, Let's see what other wheelhorse's are in the UK, I'm in South Wales. 
 
RJ-58
Lawn Ranger 
Commando 8
C-120
C-101
C-160 Auto



By

CeeBee

Good shape. Electric Start. Kept in a shed. Need the space now. Includes Manual. Pickup only.






By

Ifixoldjunk

I've recently gotten into flux core welding and I've been making all sorts of attachments for my 310-8. I was wondering what other crazy things people have made for their tractors.


By

Joe Warren

A guy I know runs all his 4 cycle power equipment engines on 2 cycle fuel. He claimed it reduced engine wear. Aside from the added cost of the 2 cycle oil, are there other downsides. Just curious what you all think. 
 
Joe 
 
And now for the rest of the story: I spoke to the guy again. He was a mechanic at a place where they operate a lot of outdoor power equipment; with both 2 and 4 cycle engines. To prevent employees from putting straight gas into their 2 cycle machines, all their fuel got 2 cycle oil mix with it. For them, it was more economical to spend money on oil, than on blown engines and downtime. 
 
Thank for all the great posts. I found some to be very entertaining.