Built right here on Red Square with the help of some great members
see... V drive pulley for Predator
This is my first build so don't expect a show tractor.
The photos show 5 lug wheels but I snapped an axle on that trans. It now has a Suburban trans. 
You get both transmissions.
You get your choice of 1 pair of front tires ( fat or skinny) These are Cub wheels / Cub axle / Cub steering column
Wheelie bar included.
Can be seen at the BIG SHOW -Sat. 6/23 11am - 3pm  (no rides! )
or pick-up in Solon Ohio
$1450 cash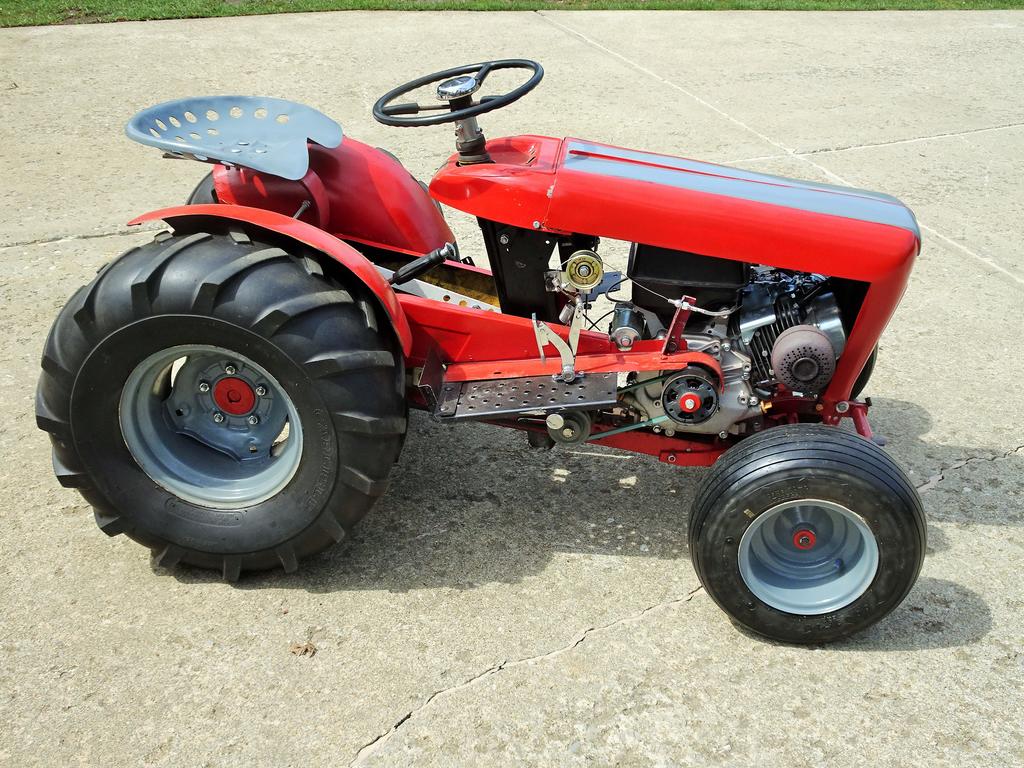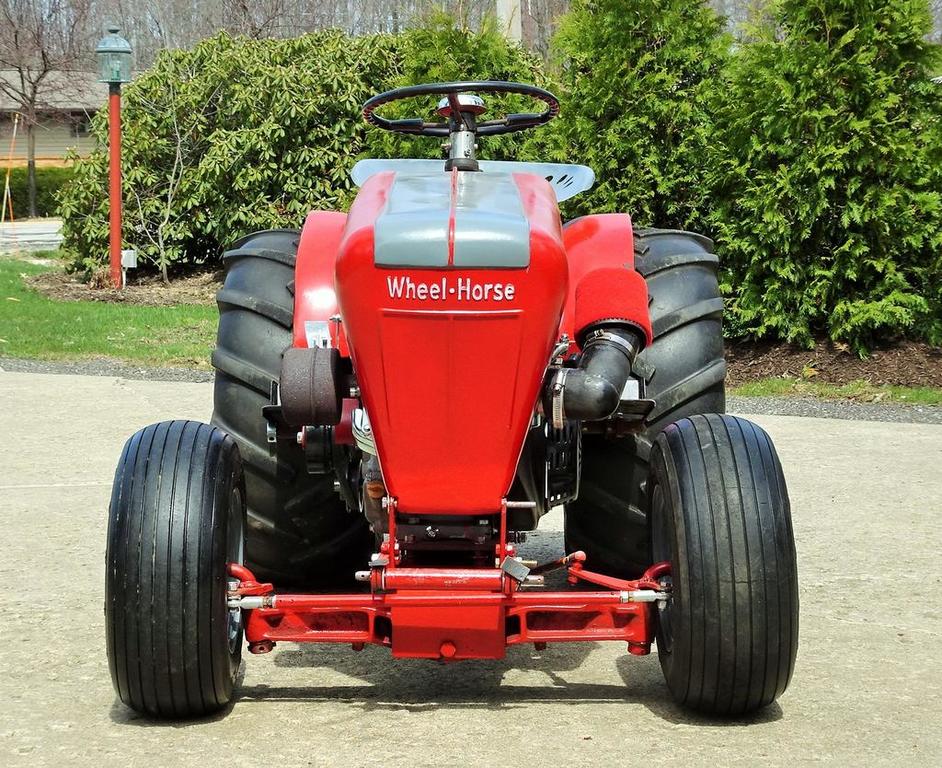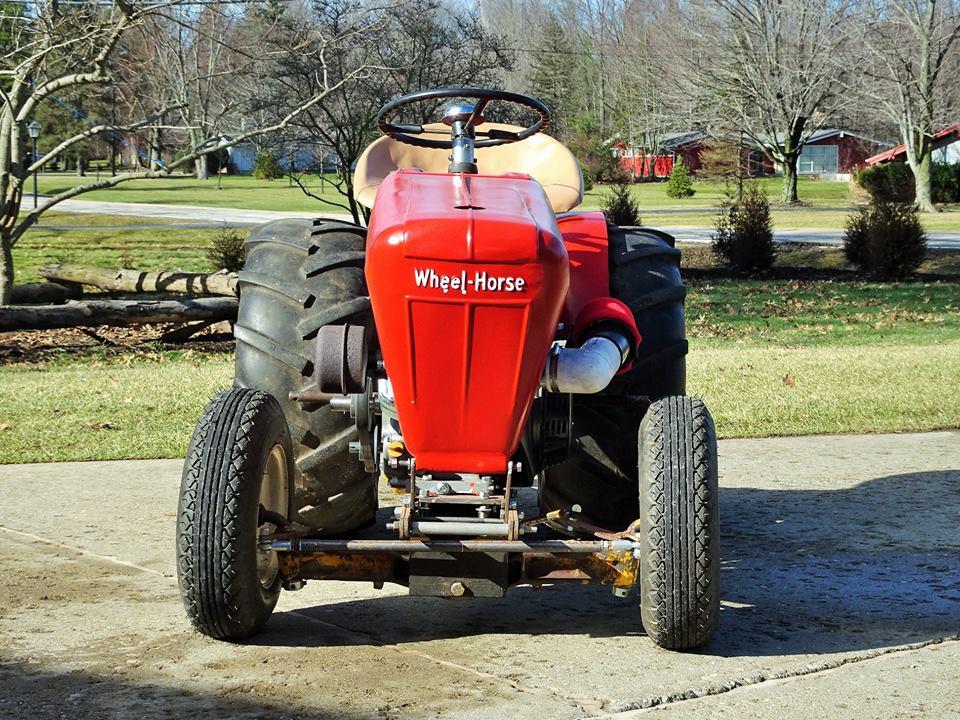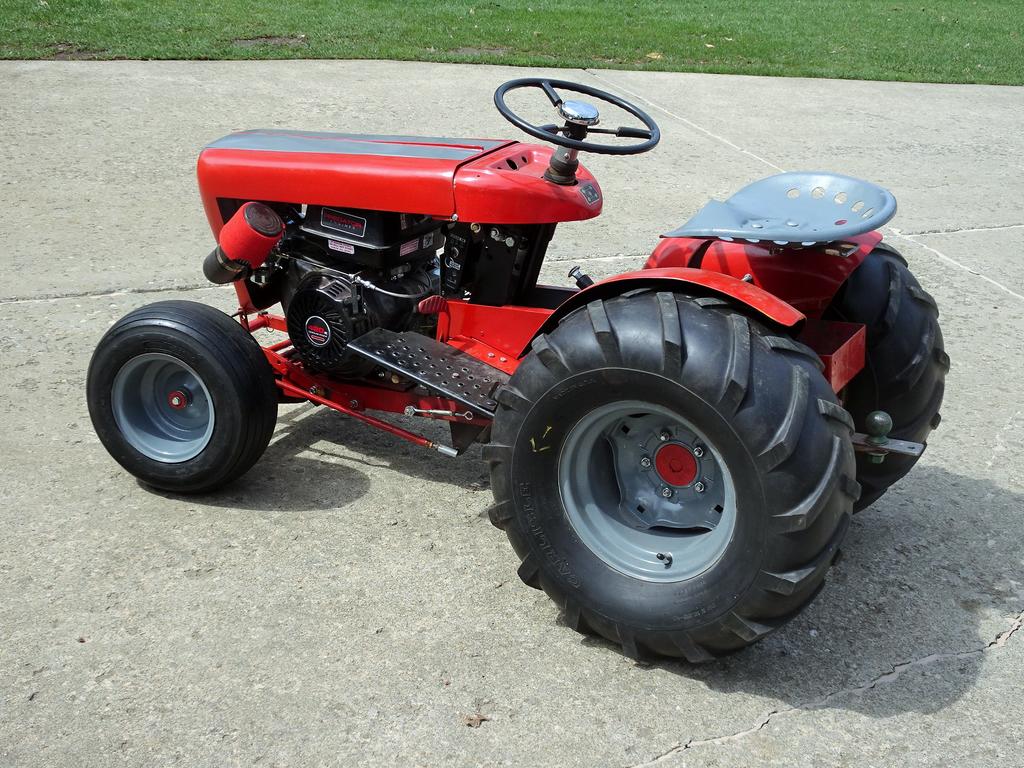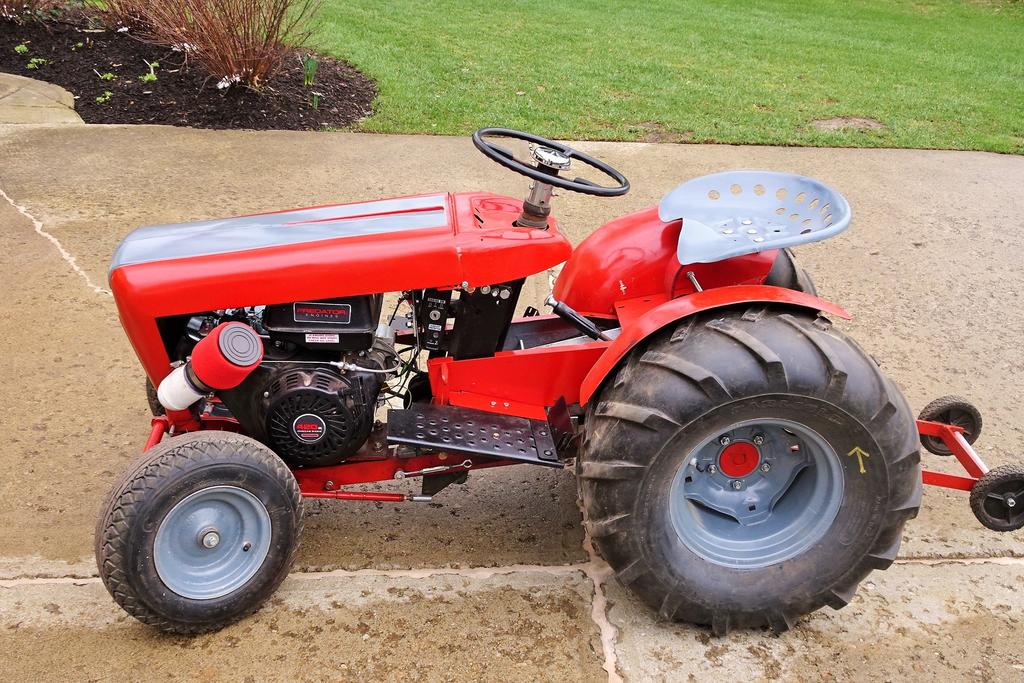 1