This is my 1981 DC-105 "Black Hood" that has been re-powered with a Carroll Stream 10 hp single cylinder diesel engine. It is one of the good Yanmar clone engines and still sold today by them. The restoration and repower with a custom exhaust stack was done by another RS member. At that time it was completely gone through. It has a custom stainless steel plate in place of the recoil starter.I have added about 5-1/2 hours on the engine. Changes I have made since obtaining it have been: a Tiny Tach  diesel tachometer, extension on the oil drain plug, new decals by Terry, stainless eye bolts to use as tie downs when being trailered, and painting the wheels silver.
The only work it has been used for is pulling my tow-behind spreader. The other hours have been just riding around the neighborhood. The nameplate is just on with double-sided tape.
It can be delivered to the show this week on Friday or Saturday.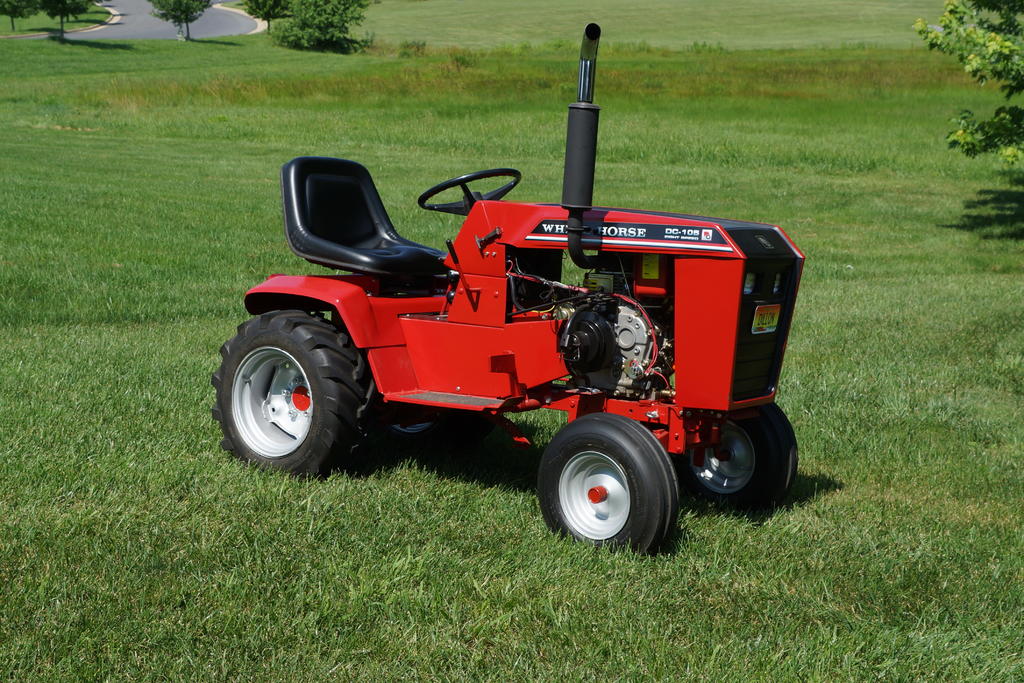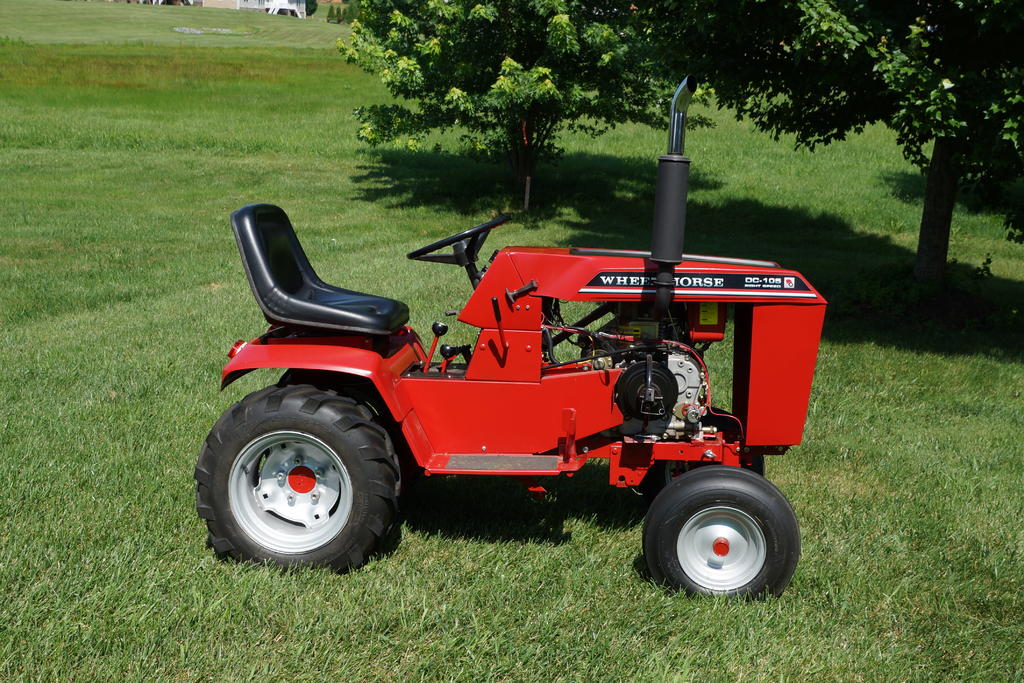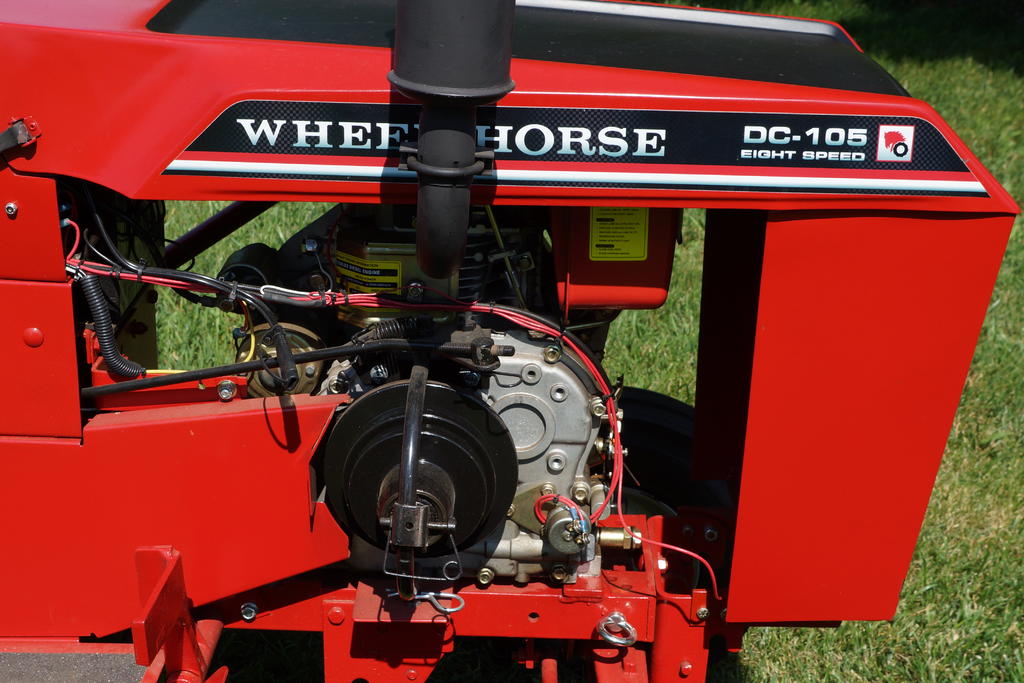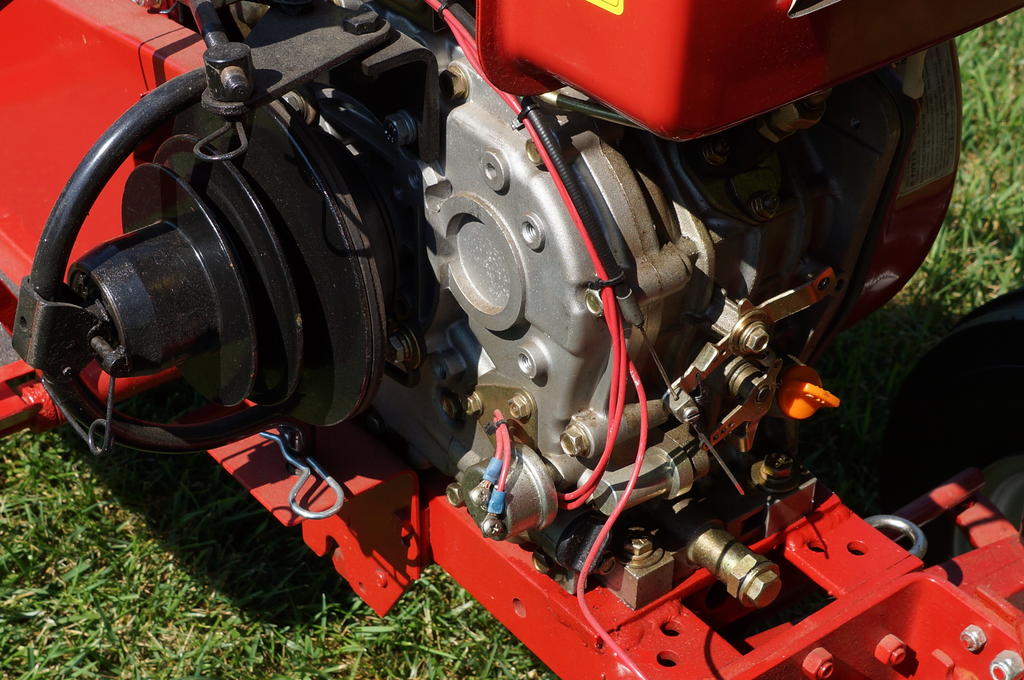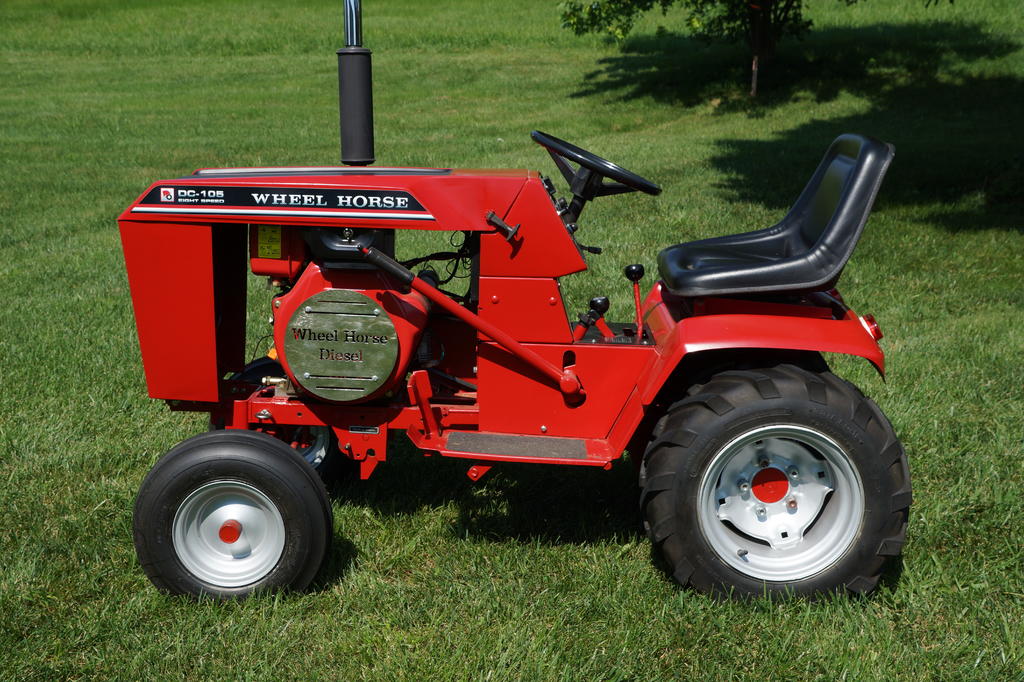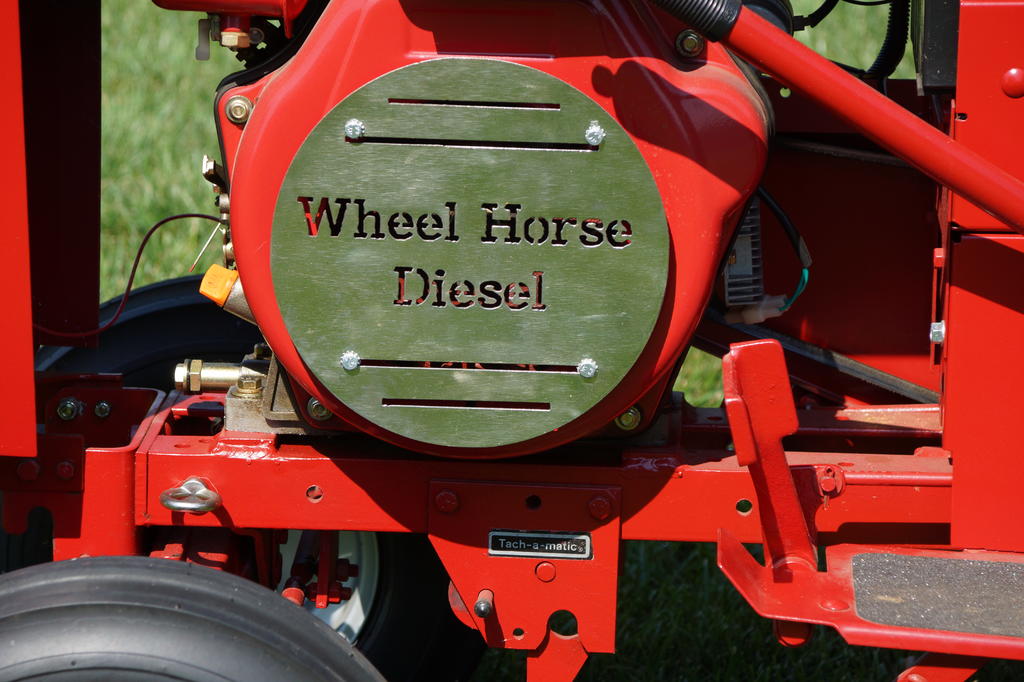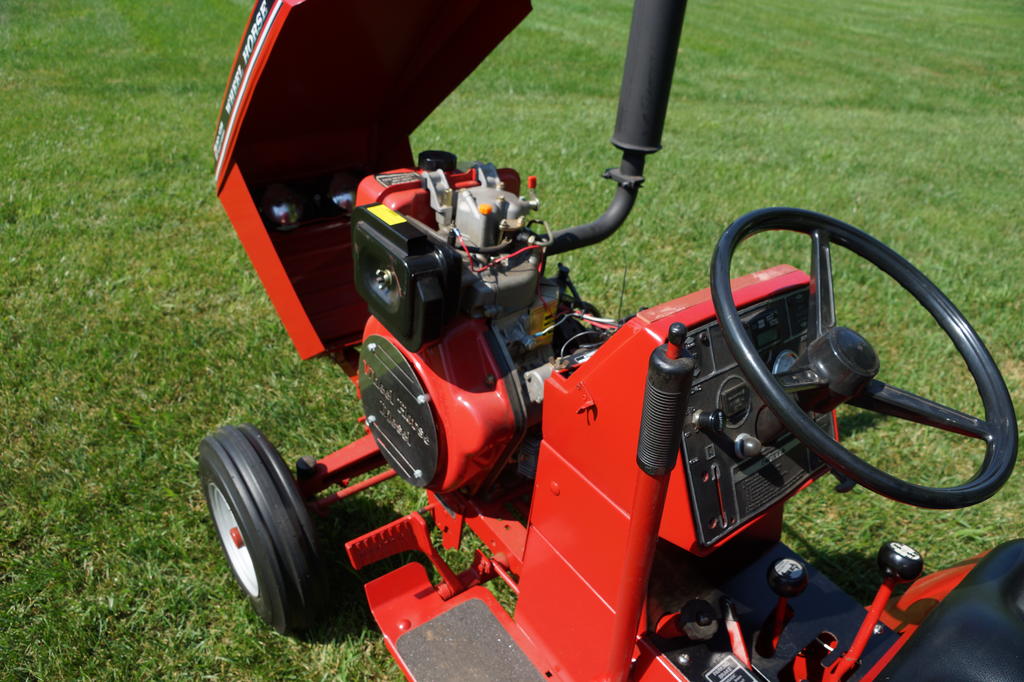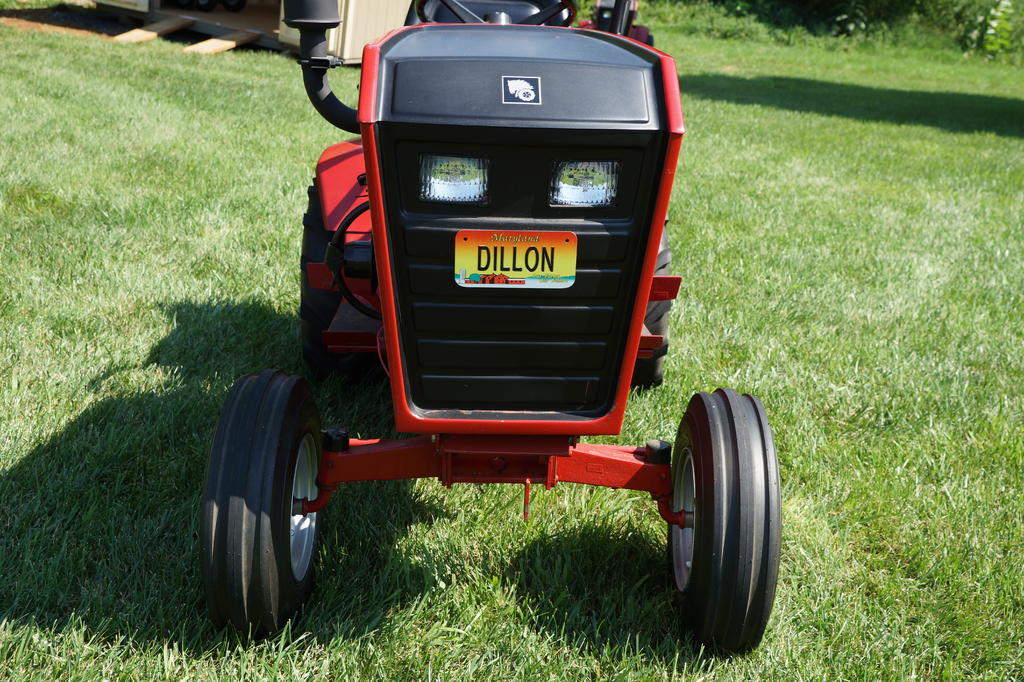 4

4