Custom Quality Wheel Horse Extended Frame Grader.  Have all parts down to the decals, just needs assembled.  Engine and 8-Speed Tranny is GOOD.   I build nothing but quality stuff.
This is a 'What if Wheel Horse made a Grader' project with an underbelly blade.  Frame is extended 11" along with the steering.   Paint is fresh but has dust and dirt from sitting.  Brand new Tires.
Included is:  Several Grader Blades and frame, Cultivar, another set of Rear Tires and Rims, new dash & engine decals, Wheel Weights, new control Cables and all the parts needed to complete along with a bunch of extras.  $750
Other Parts for sale separately:  4-Speed Parts Transmission (has a chewed axle shaft where the wheel hub mounts), Custom Front Bumper, Nice Hood.
   I can send pictures.
I have other stuff as well for sale.   A custom made tow-able water pump for garden tractor with brand new motor and pump.
Buy the Tractor Project or the Parts or all of it!  I can deliver this to you within reason but shipping is difficult.  If you want me to finish it out for you, let's talk!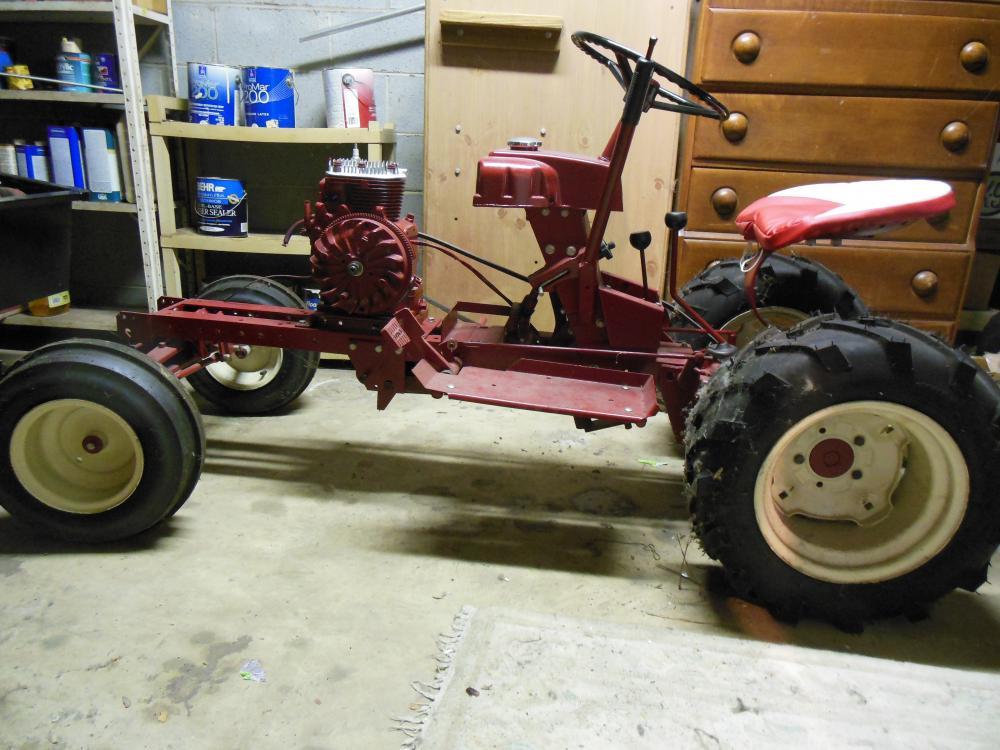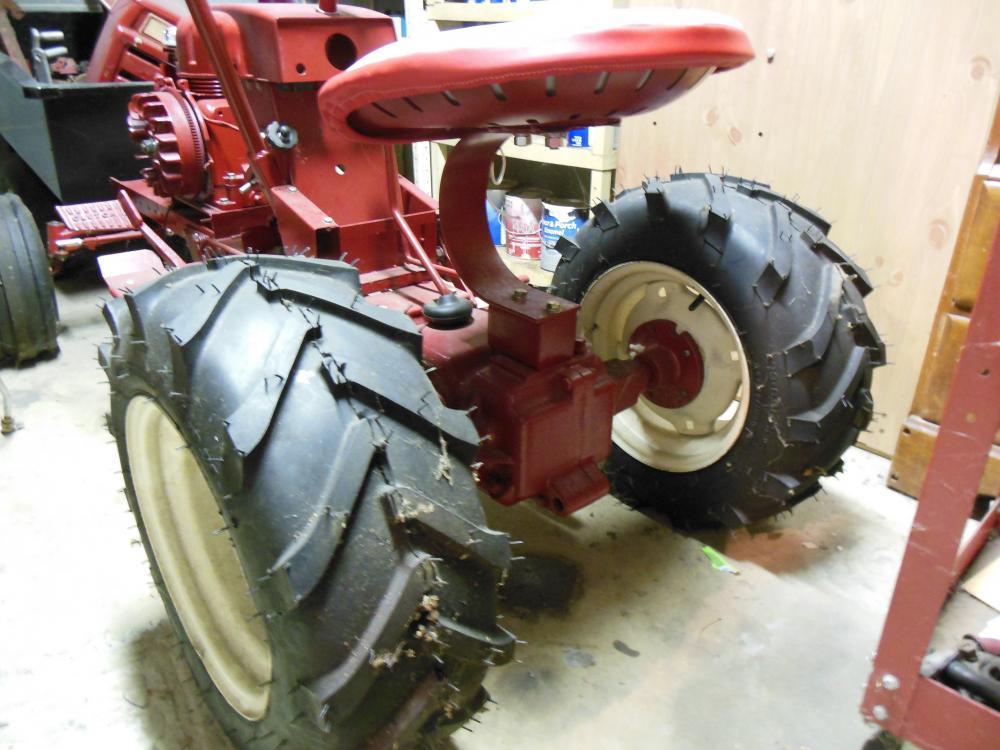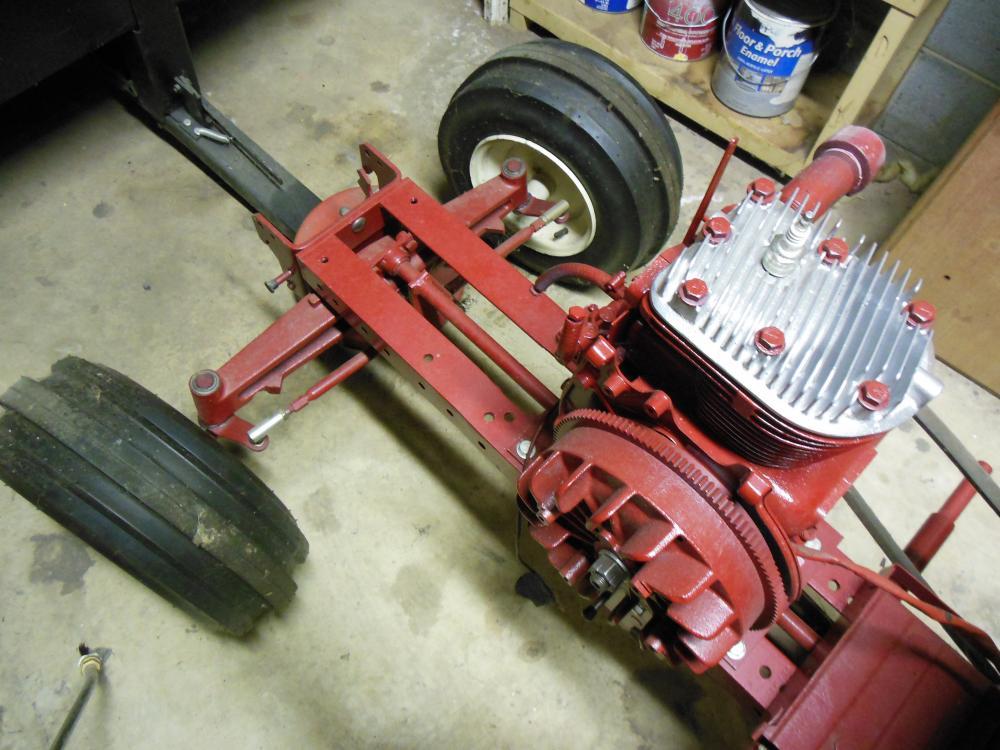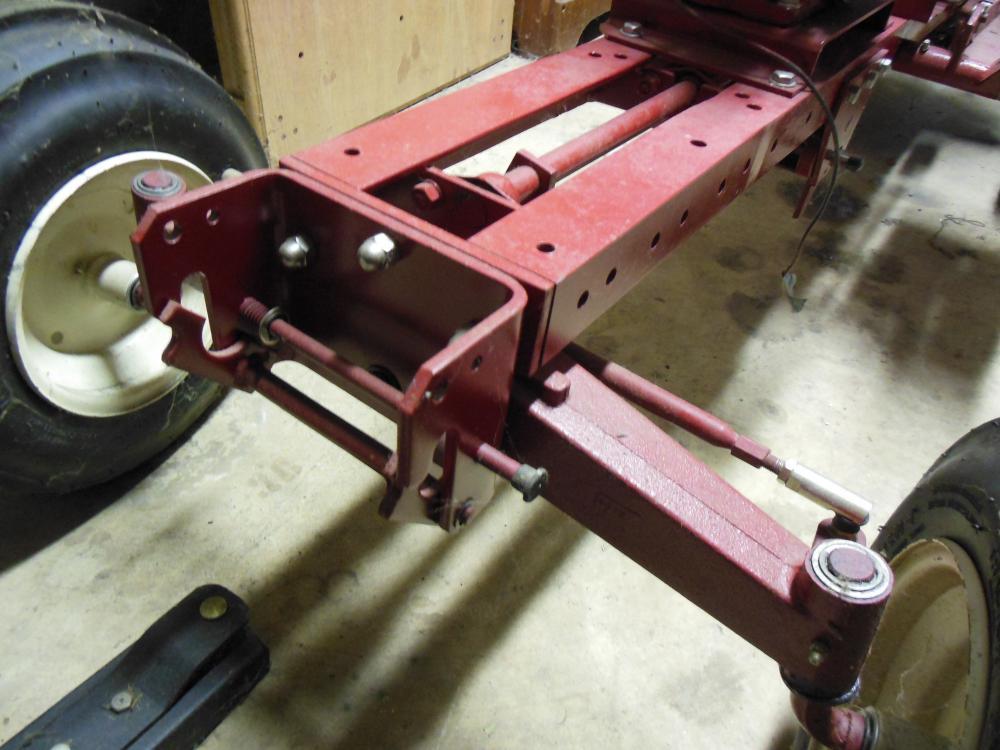 2