1989 Wheel Horse 310-8 Lawn Tractor for sale. Engine is a Magnum Kohler 10 HP. Overall the tractor and accessories are in good running condition. Engine starts every time. New battery. It is currently set up for winter use. I also have all the original manuals for the tractor and attachments.
Includes the following attachments / accessories:
37" side discharge mower deck
37" mower rear grass bagger (5 bushel)
48" dozer blade
42" single stage snow thrower
Wheel Horse Snow Cab - (rare and hard to find)
Wheel weights
Tire chains
The only reason I am selling is we are moving to a milder climate and smaller house. Please email if interested or for more information.
Thanks for looking!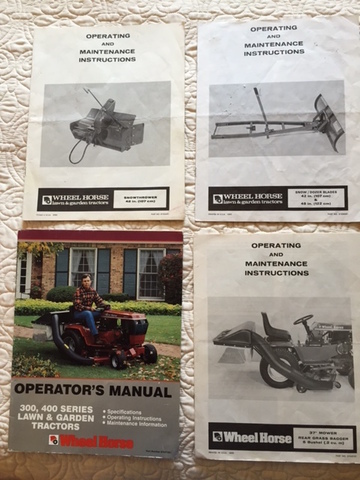 1