Tractor was sold through CL. Sorry to see this go but in preparation for our retirement move next year I am selling my 1998 523Dxi, "Paladin." It has the Daihatsu DM950D engine that is actually a 26 hp engine but advertised by Toro as a 23hp engine. Later year Dxi tractors came with the DM850D which was 23 hp. It has power steering and cruise control. In the three years I have owned it, I have actually used it very little. It only has an additional 18 hours since buying it and the meter is now at  624.0. I used it one winter for snow throwing and part of last year for mowing. It is my favorite tractor and would have used it more.  But I have the other tractors to use as well! It has always been garaged and the battery kept on a battery tender. It has Mobil 1 10W-30 in the transaxle and Amsoil Synthetic Heavy Duty Diesel 10W-30 in the engine. Wheel lugs have been changed to wheel studs and nuts. Although one picture shows ags, it is on turf tires.
Included in the price is a 60" mower deck that I bought to go with it, a Johnny Bucket-brand Sleeve Hitch with the optional suitcase weight hangers, a drag/scraper blade and a custom made Hitch-N-Can for the sleeve hitch, and a 2" receiver. It has new decals by Terry, and was wired by the PO for towing a sprayer.
Great tractor to attach a front end loader.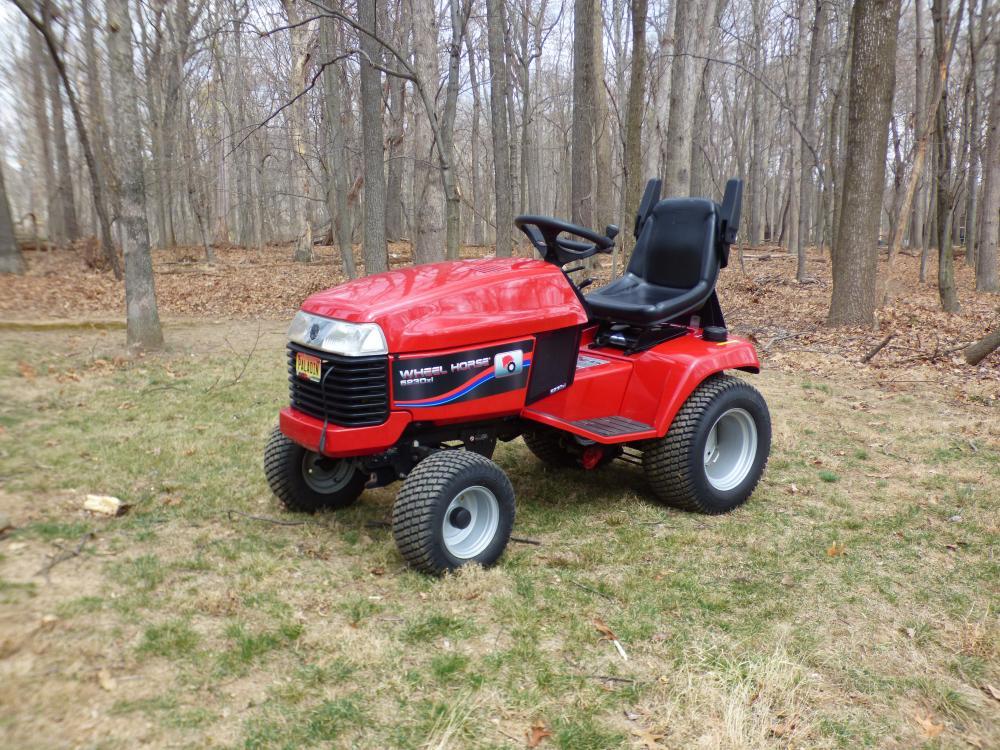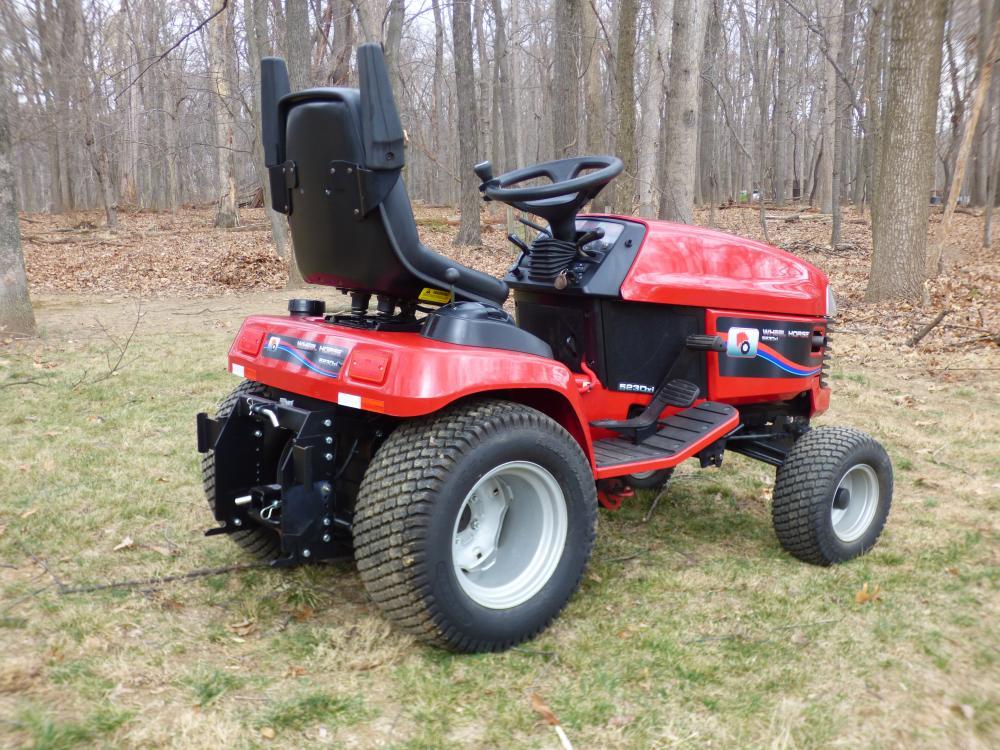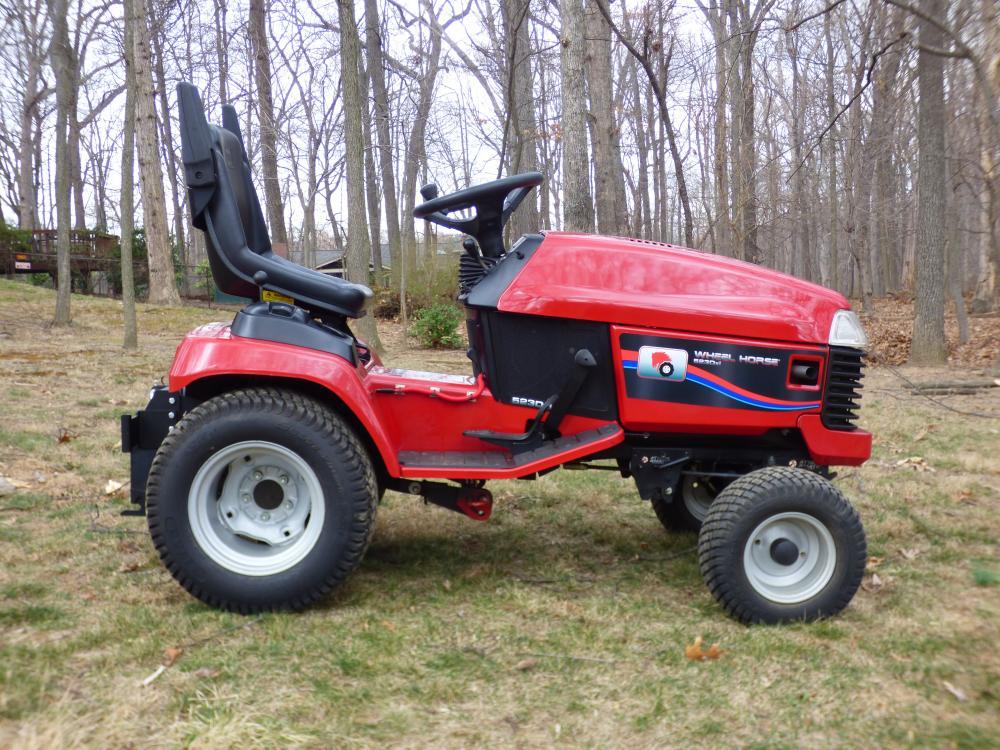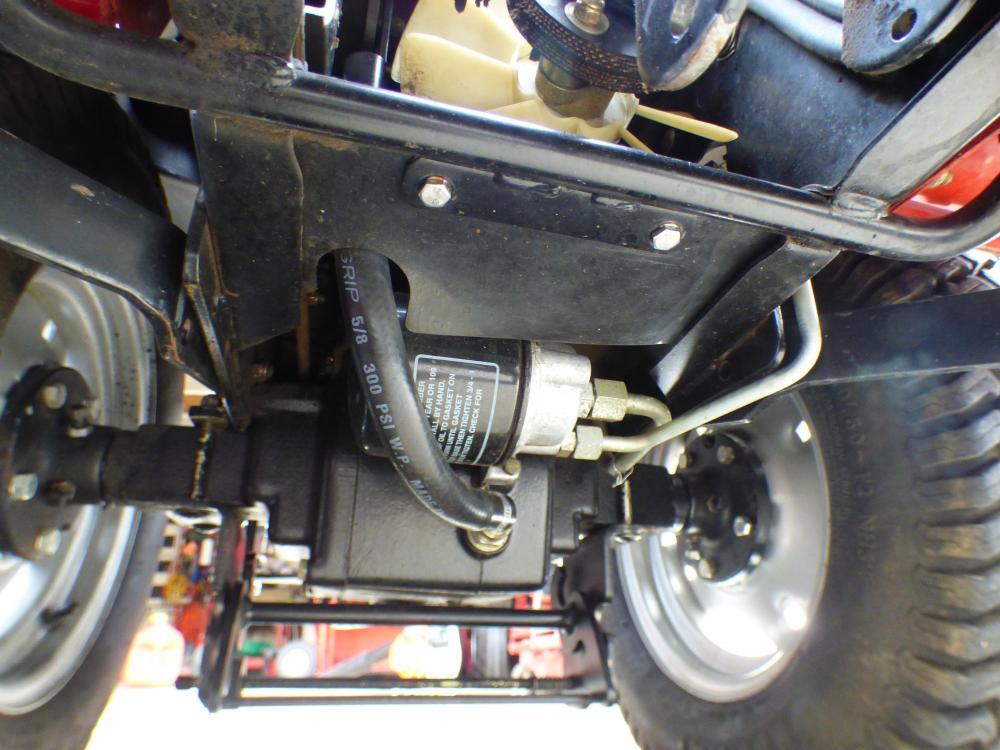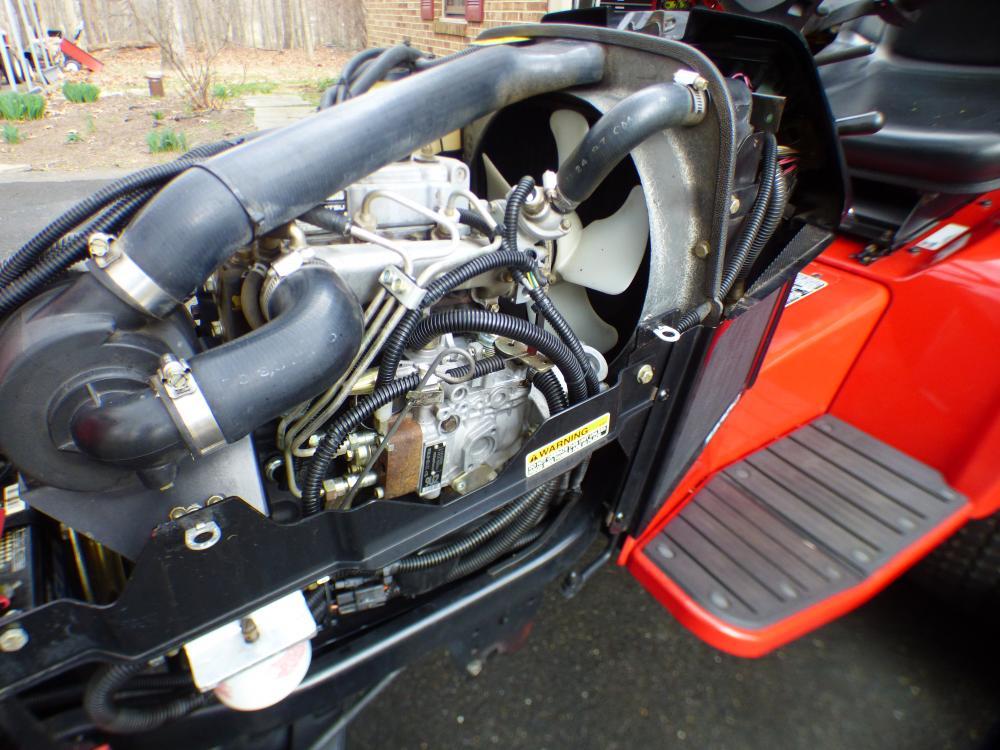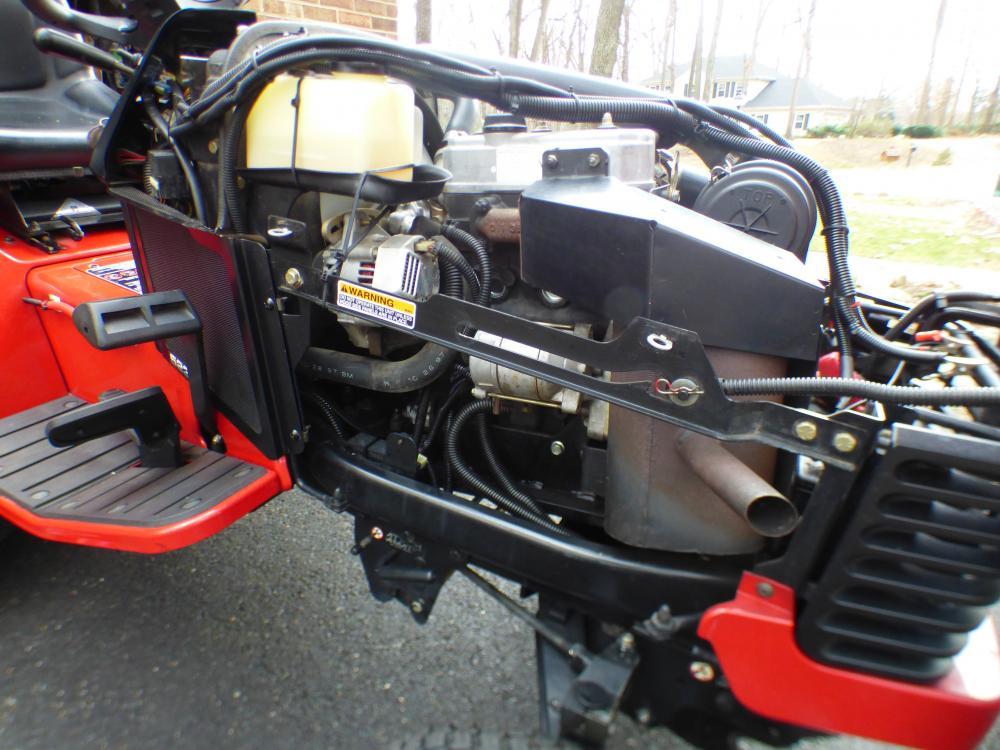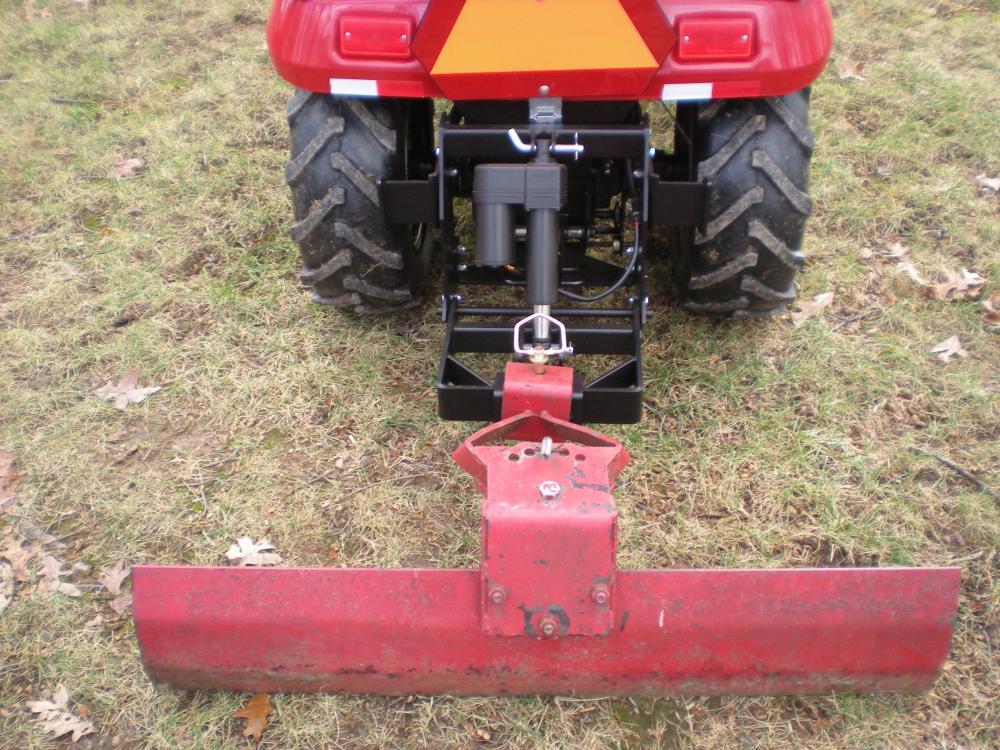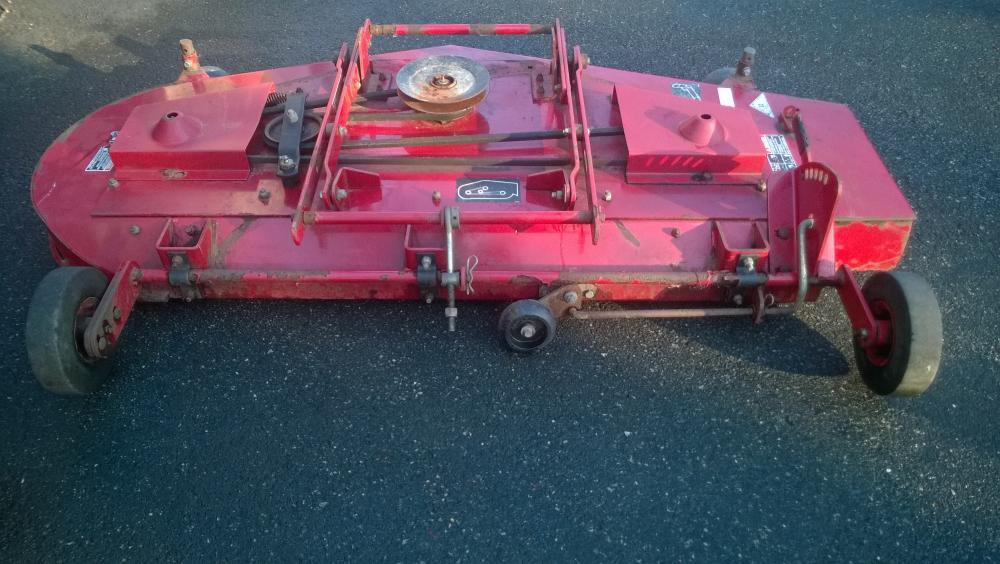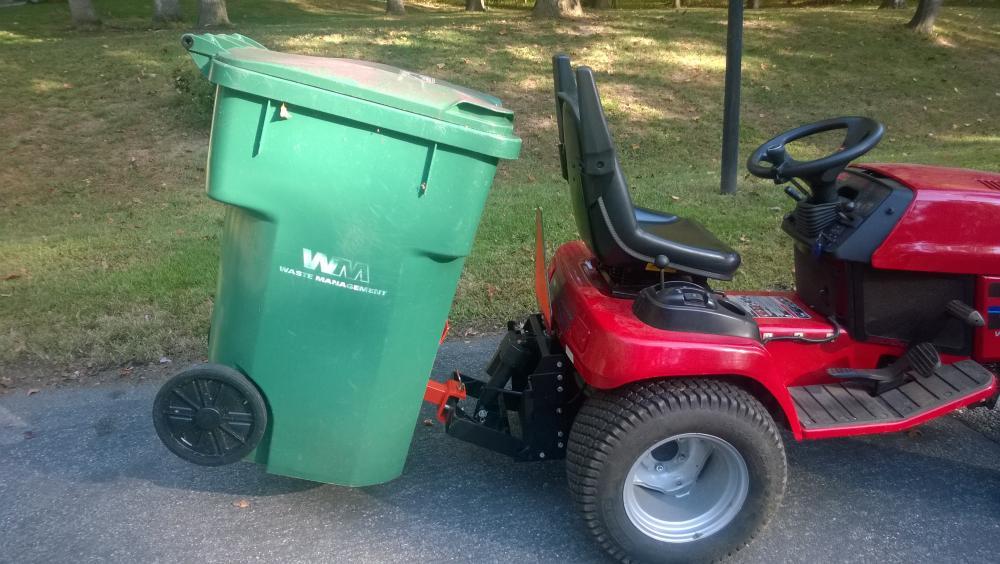 10