So it's been a week and not much interest in the total package so I'm selling individual pieces, some at lower prices.  I can't take everything with when I move so I'll consider reasonable offers. 
Selling off part of my collection, some projects and attachments.  I'm anticipating a move in the next year and need to thin the heard down to a manageable number due to storage issues.  I know I'll never have the time to get to all my projects so I decided the following tractors and attachments can go. Let me know if you would like additional pictures.
So here we go.
Work Horse GT 1848, $475
No attachments. Runs great and has hydro transmission and hydro lift.  Strong running non smoking B&S 18 hp engine. Forward/reverse lever needs adjustment. Previous owner rebuilt the carb, installed new tie-rod ends and gave it a so-so rattle can paint job to keep it from rusting. No fluid leaks. Tires hold air and have good rubber.  I installed a new drive belt and changed the transmission filter and fluid. Excellent candidate for a restoration or use it as is. 
C-160, 1975, $5-$?
Another project/parts tractor from my collection. No engine, transmission or hubs, front rims or tires.   Previous owner bent the hood, steering wheel and fender.  Rear Wheels, frame, belt guard, hood stand, and floorboards good. St he tractor is now stripped down will sell and ship individual parts.  Let me know what you need. See new pics in comments. 
Deck #1, 36" RD for C-series, $125
Good condition, bearings quiet and deck straight.  No holes. Used this for the past three years. Mule drive included.
Deck #2, 36" RD from a 67 or 68 short frame, $40
Good condition no holes. Deck is mostly straight. Deck only. Other items in picture not included
Deck #3, 32" from a 67 Lawn Ranger, $40
Good condition. I have not used this deck.
Restored Wheel Horse Clevis Hitch, $100
Restored Brinly Slot to Clevis Hitch, $80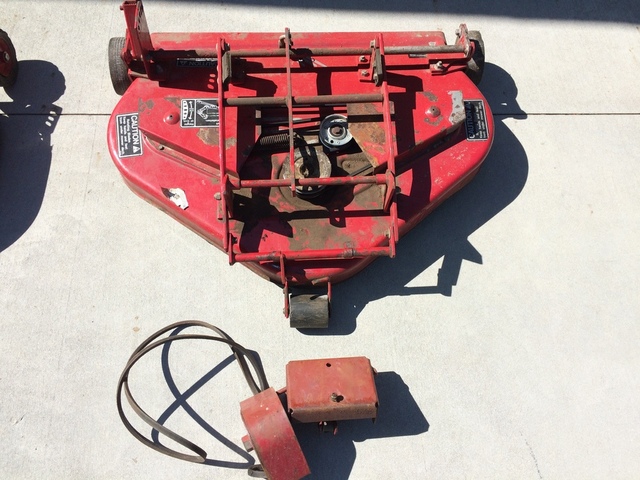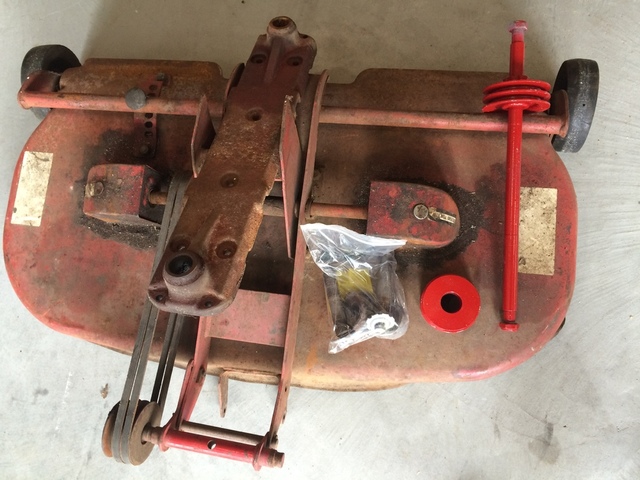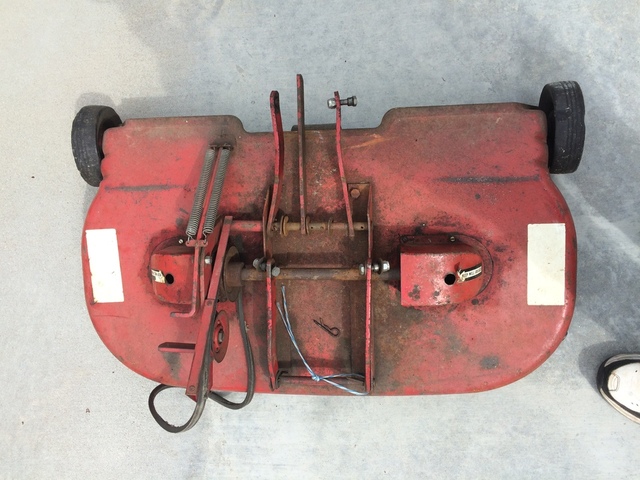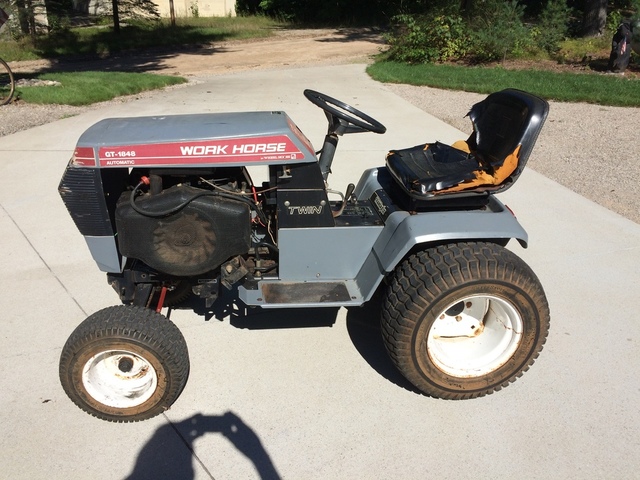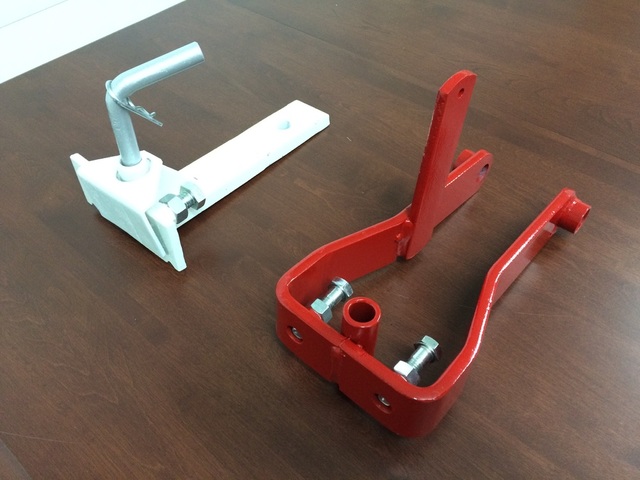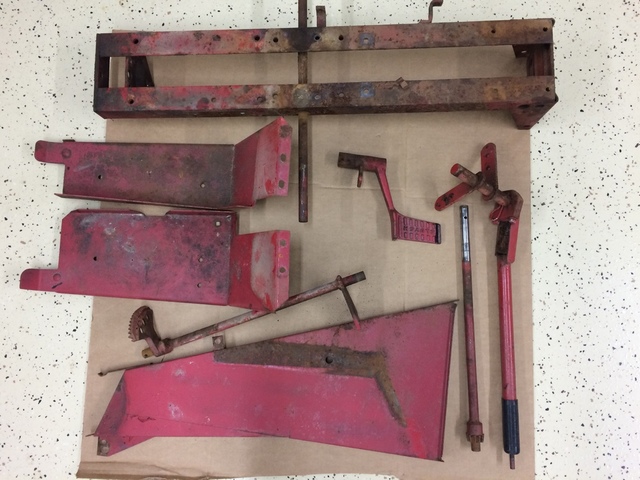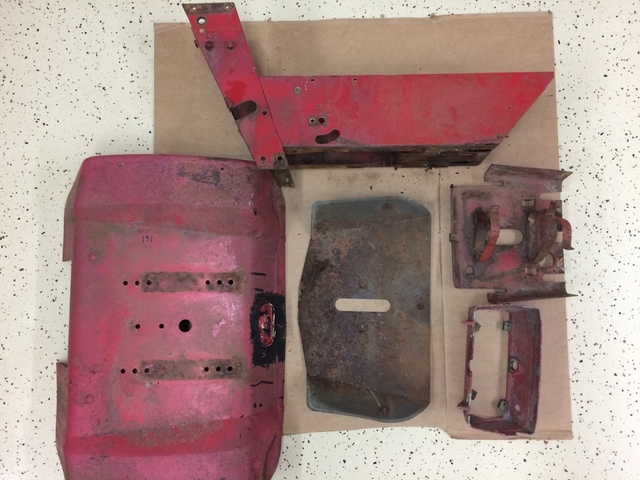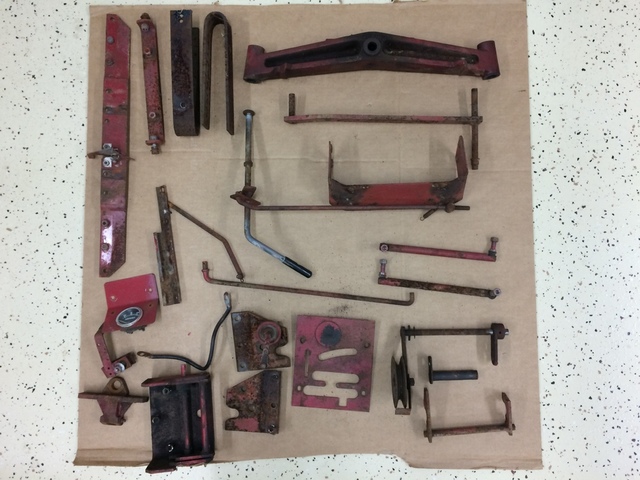 1