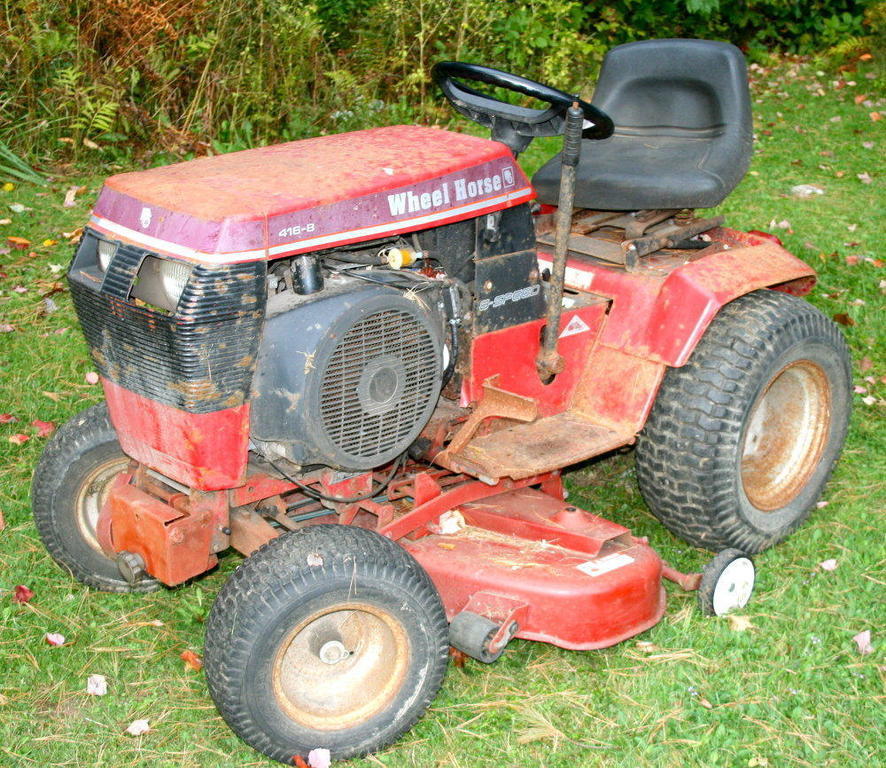 For sale, a 1989 Wheel Horse 416-8 garden tractor in "shabby" condition, includes a good mowing deck, and a 48" dozer blade that needs a little work.
There is generous surface rust, but no rot, all over the machine. The carb was rebuilt and cleaned, a new fuel tank grommet and fuel line was installed. The engine, an Onan 16, runs fantastically! All the gears work, hi and low, the PTO works, the deck and mule drive is good with only one small spot of through rot, but the deck baffles rusted out. Repair is possible and the blades are in good condition with many sharpening left.
I will post pictures soon, so, please, ask questions, tell me what info I should provide. I want this to go to someone who wants to clean it up and paint it or do something cool with it.
I am asking just $450, which is a loss for me, but also, I can deliver/meet you within 120 miles of Morrisville, VT for an extra $50. Call, text, email or PM me.
1